Talk on Reincarnation Studies on Sangam Talks
March 7, 2021
@
7:00 PM
–
8:00 PM
IST
Bookmark 7 March 7 pm: Talk on topic: Mainstream Acceptance of Reincarnation & Likely Impact on Abrahmic Religions.
Reincarnation is it quite likely to become a mainstream subject of discourse and study.
Joining link in the attached image. Talk by @arvind_now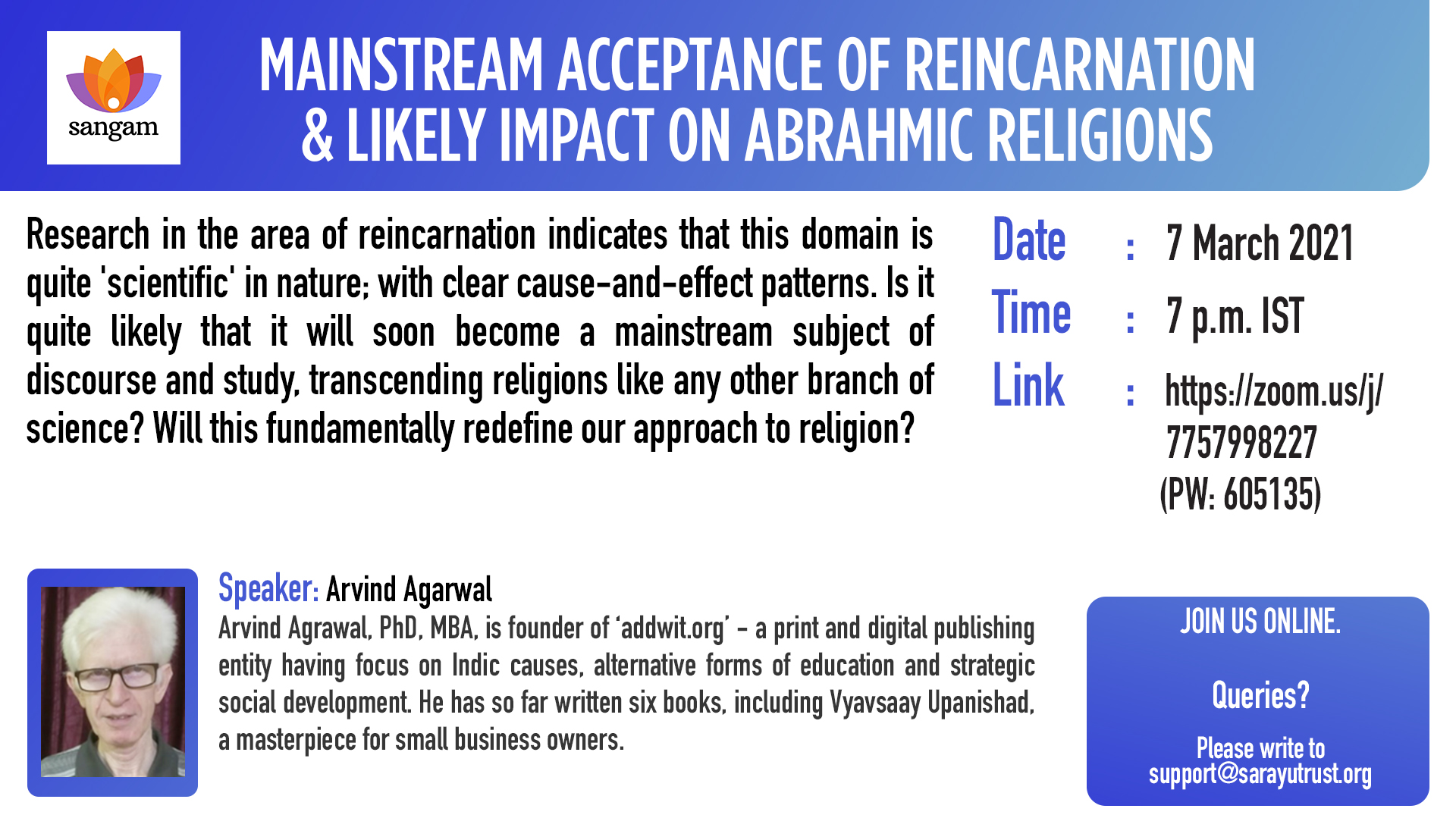 #reincarnation #Talks #Science #Religion
The talk shall be presented by Dr Arvind Agrawal; and will be hosted by Samngam Talks.
FREE to attend and watch recording. Donation for Sangam Talks requested.